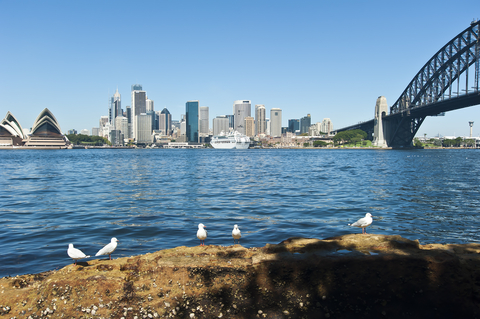 To understand modern day Australia is to understand the flawless blending of the old and the new. From the wild, untamed nature of the Australian Outback all the way to the pinnacle of high society at the world-renowned Opera House in Sydney, Australia offers dazzling pieces of designer gold jewelry that will be able to uplift anyone's spirit with their extraordinary beauty and bedazzling splendor. From the rugged mountain climber and committed outdoors lover all the way to the social butterfly who feels most at home rubbing elbows with high society, Sydney will have the perfect engagement ring to match any personality type.
A diamond engagement ring from Australia's diamond jewelers combine the raw beauty of precious gemstones with the modern, sleek design styles of the modern day. Even better, with the incredible deals available at PrimeStyle.com you won't need to travel to the famous jewelry centers along Pitt Street, Market Street, and George Street either – you can get your hands on the dazzling gold diamond engagement rings Sydney has to offer at deeply discounted prices from anywhere in the world.
Whether you are looking for a timeless design in gold jewelry or unique modern designs from expert craftsman in one of the top ten economic centers of the world, your search ends here. Sydney's location provides unique perspective and ideas for their incredible expert jeweler's that are soundly grounded in the latest style while adding a unique and personalized flair to each and every piece that you simply will not be able to find anywhere else. A beautiful engagement ring from Sydney purchased through PrimeStyle.com is the perfect way to let the special someone in your life feel the gentle but passionate love you have for them. You cannot match the incredible quality you can get for fractions of the cost anywhere else.